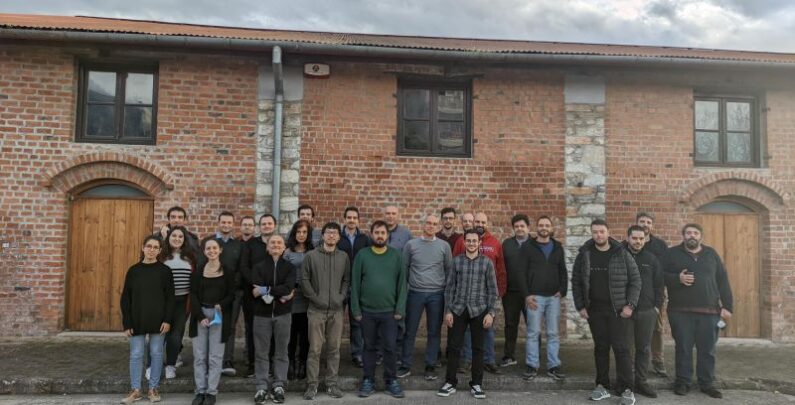 MLSysOps kickoff meeting
The Computer Systems Lab (CSL) at the University of Thessaly is coordinating MLSysOps, a large Horizon Europe project on "Machine Learning for Autonomic System Operation in the Heterogeneous Edge-Cloud Continuum".
MLSysOps proposes a hierarchical AI architecture to optimize the underlying resource management and application orchestration mechanisms of the continuum.
Adaptivity will be achieved through continual ML model learning and intelligent retraining concurrently to application execution, while openness and extensibility will be supported through explainable ML methods and an API for pluggable ML models.
CSL is joined by 11 EU-based partners: University of Calabria, University College Dublin, Delft University of Technology, Fraunhofer Portugal, Inria (Lille, FR), NTT DATA Italia, Mellanox/NVIDIA (Israel), Nubis PC (Greece), Chocolate Cloud ApS (Denmark), Ubiwhere(Portugal), and Augmenta (Greece).
The project kickoff took place this week in the beautiful city of Volos and was hosted by the University of Thessaly. Project coordinator is Prof. Spyros Lalis.